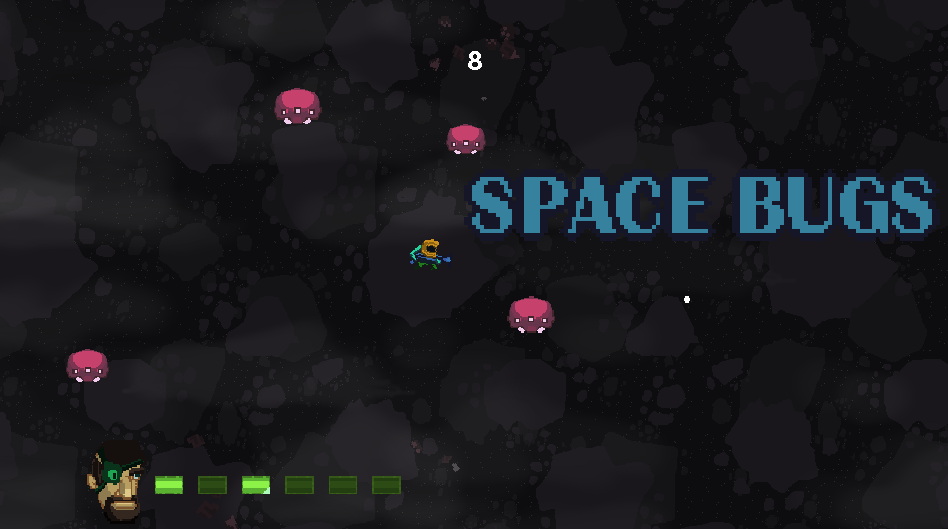 Space Bugs
A downloadable game for Windows
Space bugs is space shooter where you kill waves of monsters
instructions:
Play as a space troop whose rocket is broken and try to kill the endless
waves of space bugs.
Use you gun to propel backwards and try to steer your direction so that you wont end up
touching those bugs.
If they get too close use your force field to push them away but do keep in mind that the
force field damages your armour too.
Shove the smaller bugs using your force field into the bullets of bigger bugs to kills them
The accuracy of your gun will degrade if you keep shooting.
Controls :
LMB - Shoot and propel
RMB - Use force field
This game was made for #GMTKJAM